A New Graduate Joins Our Team
Graduates have always been a critical part of our team.
It's why we have worked hard to create a rewarding recruitment graduate placement scheme.
But, we've found that many graduates are unaware of our industry.
So, we came up with a plan to change this. To start, we've hired Sophia as a Graduate Brand Ambassador.
We'd like to welcome Sophia to the team!
In this unique role, Sophia will be promoting our fascinating industry to local graduates. With the aim of growing our own graduate scheme and helping more students take their next step.
A Little Bit About Sophia
We asked Sophia about her degree and why she wanted to join a recruitment agency as a brand ambassador: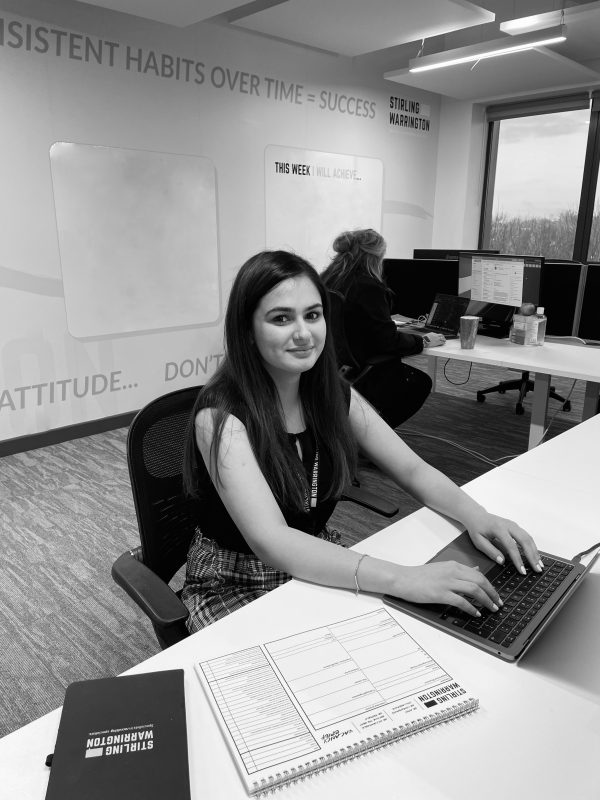 "I'm a final year Law with Politics student at the University of Leicester. I've had the most amazing 3 years, however now the time has come to start looking for graduate roles. There are so many people who are in the same position as myself, and I know first-hand how daunting this can be.
This is why I'm working with Stirling Warrington; to inform students of their fantastic opportunities and also show a real image of what it's like to work here. This could potentially save them from hours of searching online for opportunities, which I know can be tiring!"
So, what is Sophia hoping to achieve whilst she's here:
"In my role, I hope to show students how straightforward the application process is at Stirling Warrington, and how they can progress as a Graduate Recruitment Consultant.
We are currently in the process of planning plenty of events for students to come and meet us. This will be a fantastic opportunity to get to know us, and the recruitment industry, a little better."
What is the next stage?
We're excited that Sophia has joined the Stirling Warrington team.
All of us are eager to see what she has planned; as we head into this exciting phase of our graduate scheme. We will be attending some careers events in February, so keep an eye on our socials for more information!
Want to join the SW team?