Meet the New Member of our Maintenance Engineering Recruitment Team
Did we mention that we had a busy May?
We have another exciting development at Stirling Warrington. As Ben Lewin has joined us today and will be the fourth member of our well established, market-leading Maintenance Engineering recruitment team.
More about Ben and our Maintenance Engineering Recruitment Team
One of the pillars of our business is maintenance engineering recruitment. We work with manufacturers in several sectors, like Food, Building Products and Engineering, to support their permanent recruitment requirements. On the engineer side, we give those looking for work the tools to be able to find jobs that match their circumstances.
To effectively support the needs of our customers, we have built a team of regional specialists that covers the Midlands and Yorkshire- at the moment.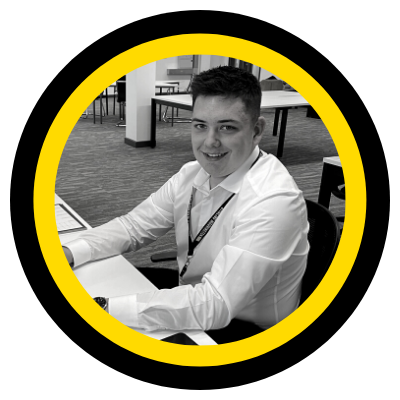 Ben has a year of a graduate scheme behind him, where he focused on recruitment. He's joined us on our graduate scheme and will be resourcing for a variety of maintenance roles. His background in recruitment will enable him to focus on understanding the market, which is key to recruiting in this market.
What does this mean for our maintenance engineering recruitment team?
We've seen the needs of our customers grow, so we have responded to this by bringing on more talented recruiters.
So, having another member join our maintenance engineering recruitment team will help us to:
Maximise our reach to passive engineers in the marketing
Work with our database of 15,000 engineers to assess their availability
Approach challenges consultatively to enable hiring managers to make the best decisions for their business
Support engineers as they look for roles that work for their circumstances
One aspect that remains integral to us is that our engineering recruitment team has regional specialists. As each region has its own niche, be that heavy engineering in the west midlands or hubs of food production in Yorkshire. Subsequently, each region has its own unique challenges and opportunities. Which have to be understood by recruiters if we are going to effectively tackle them. So, by having this set up within our engineering recruitment team, we're able to work consultatively with our customers to really tackle their challenges.
What will happen next?
This is another step in our ambitious growth plans for the year.
You might have seen that we moved into our new offices (to accommodate these plans!), on top of this our commercial division gained two new members this month. Chloe and Roni have settled well into their training and are already speaking with candidates in their market.
But there is still more in the pipeline!
The next step in the plan is to make our new office our own space and reflect our goal to be the best recruitment agency in the Midlands. So, follow us on LinkedIn to see what's going on at Stirling Warrington.