Meet Our Newest Marketer- Chloe
Our Recruitment Marketing team is growing!

We're welcoming Chloe to our Marketing team, who will be working alongside Hannah – our Marketing Executive. Building our Recruitment Marketing team will allow us to engage even further, both internally and with our clients, supporting each with strategies constructed and perfected by the team. 

Who has joined our team and experience?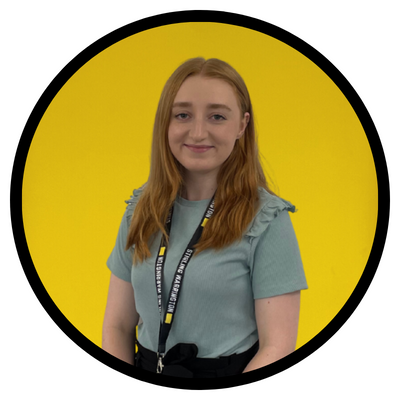 Chloe has gained an enriched knowledge of Marketing through her 3 years studying Media and Communications at Cardiff University. Completing a range of modules in Marketing, Branding and Advertising attracted her to the industry and sparked her wanting a career in marketing. As a consequence of this, she completed a Digital Marketing course through Google's Digital Garage which furthered her grasp of analytics, SEO and business management. She has joined Stirling Warrington because of its inviting and exciting culture, as well as our core values of going beyond expectations and working better together- she is really looking forward to working with Hannah. 

Opportunities for Graduates
We understand the importance of having graduates on the team. From the ability to mould to the proven ROI, they have gone through so much learning and are ready to build on that but in a practical sense. Delving deeper into the proven ROI, according to Inside Student Recruitment, graduates contribute approximately £1 billion of added value to the UK economy annually and the annual cost to hire in 2019 was £4,739.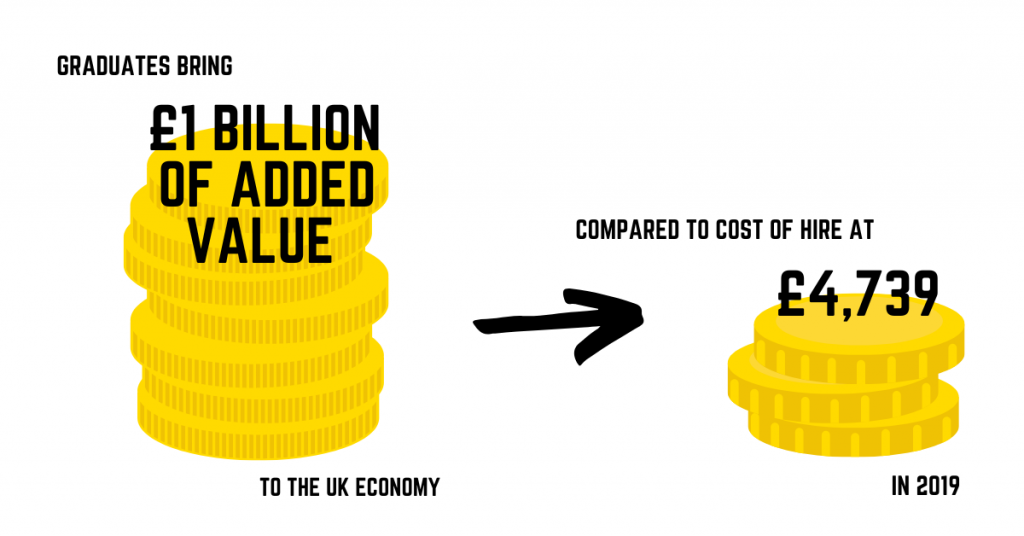 It is really important to support the upcoming generation and build the foundations of knowledge in graduates, investing in their potential and allowing progression is really important. By encouraging graduate employment and opportunities, we are gaining employees who are productive and equipt with business skills. It also enriches the culture within the office, by having employees of varying age ranges. Age diversity drives innovation and offers a mentorship platform, giving new employees a chance to learn from the experience of older employees and vice versa. With older employees learning new industry-related skills and teachings.

What this means!
For us as a Recruitment Agency
Within her new role, Chloe will be working towards extending our visibility within the industry and enhancing our brand through digital channels. Working as a part of our recruitment marketing team, she will be assisting with:

Raising awareness of the Stirling Warrington brand
Supporting recruiters in the development of candidate attraction campaigns
Engaging with job seekers, employers and potential candidates on the market
All of this impacts on our growth and allows us to reach more employers and potential employees, with the sharing of job adverts and tips for potential candidates.

What this means for our customers
Chloe joining our marketing team opens new avenues for our clients. We're currently expanding our solution to include advanced recruitment marketing. As part of this, our marketing team create bespoke campaigns that aim to improve our client's employer brand. By doing this, we're able to:

Implement robust candidate attraction strategies that work throughout the partnership, and even beyond.
Improve retention by getting the existing teams' involvement and showcasing their impact in the business.
It also offers a unique opportunity for the candidates that we work with. As they will be able to gain an insight into working at our clients, enabling them to decide if it is a place that they would like to join.

To Finish off
We're incredibly excited to have Chloe on the team, as it will really support our existing marketing function whilst also allowing us to push the boundaries of the recruitment solution we're offering. If you would like more information on our RPO services, reach out to the team.