Charity Football Match at Villa Park
On Sunday the 22nd of May, we headed down to Villa Park for our first ever 11 a side charity football match. We set up the event with our IT partner, NexGen IT solutions, with the goal of raising money for Bliss.
On the day we:
Had use of Home & Away Team dressing rooms.
Created a full branded kit (Shirts, Shorts, Socks).
Entered Villa Park via the Players Entrance.
Had a pre-match warm-up, conducted by fully trained coaches.
Ran a full 90 Minute Match. On a fully marked pitch with goals, nets & corner flags.
The game was officiated by a qualified referee and assistants. So it was a fair game – luckily the team lasted the full 90 minutes.
Shots from the day
As part of the day, we also had some photographs taken. Here are a few of the highlights.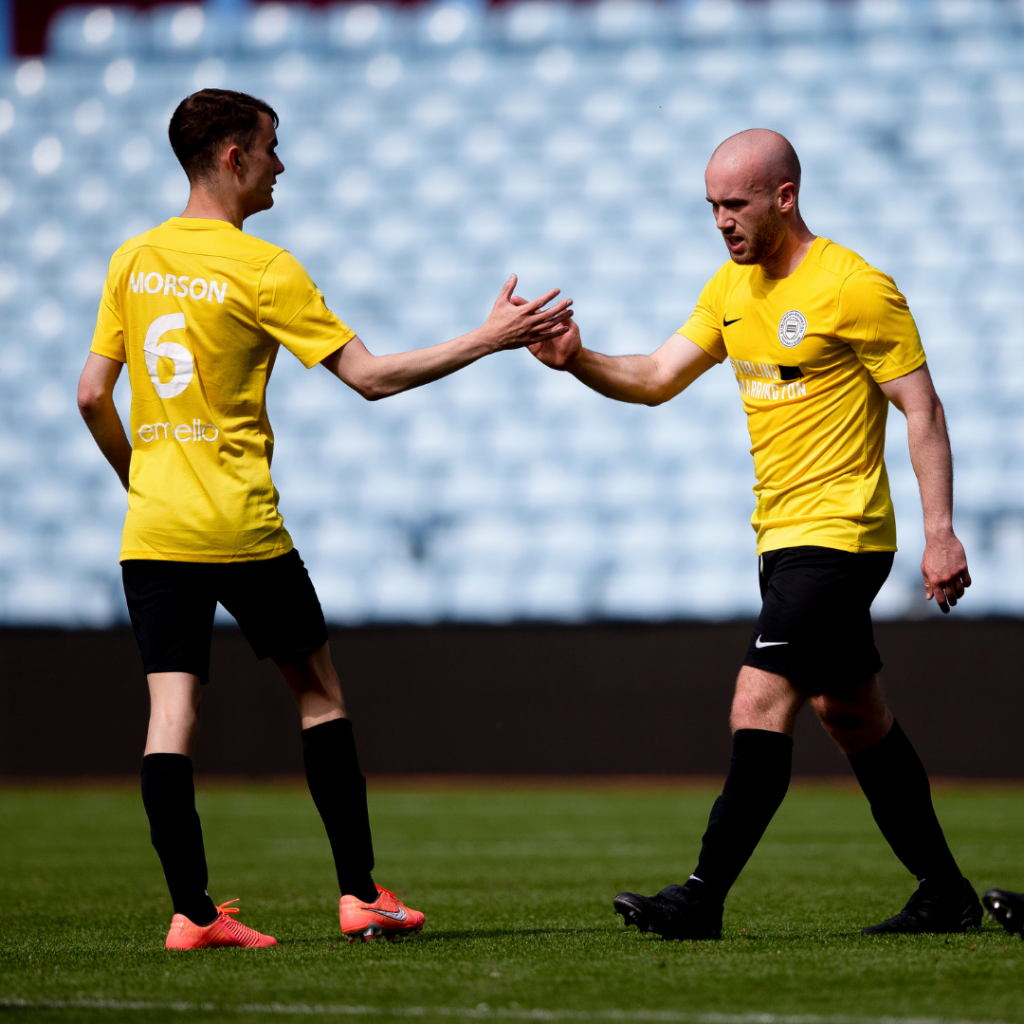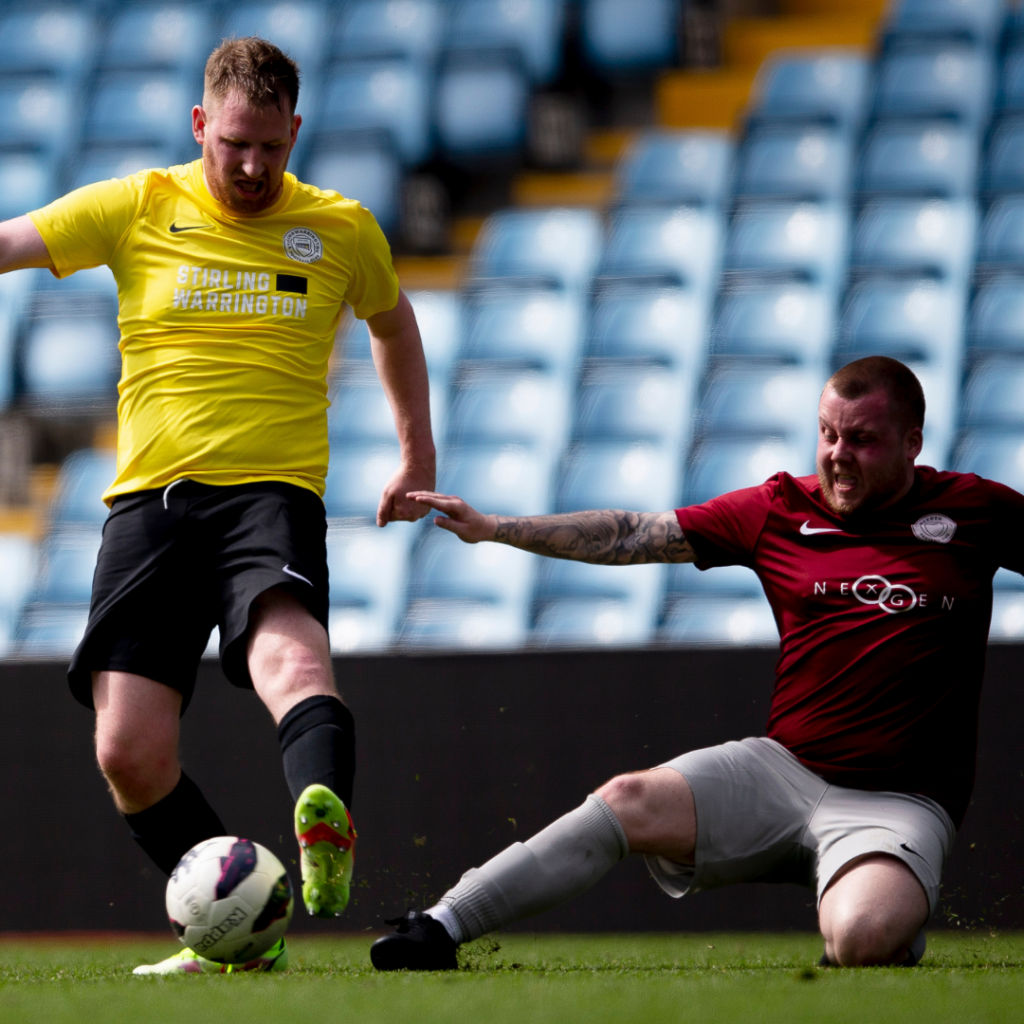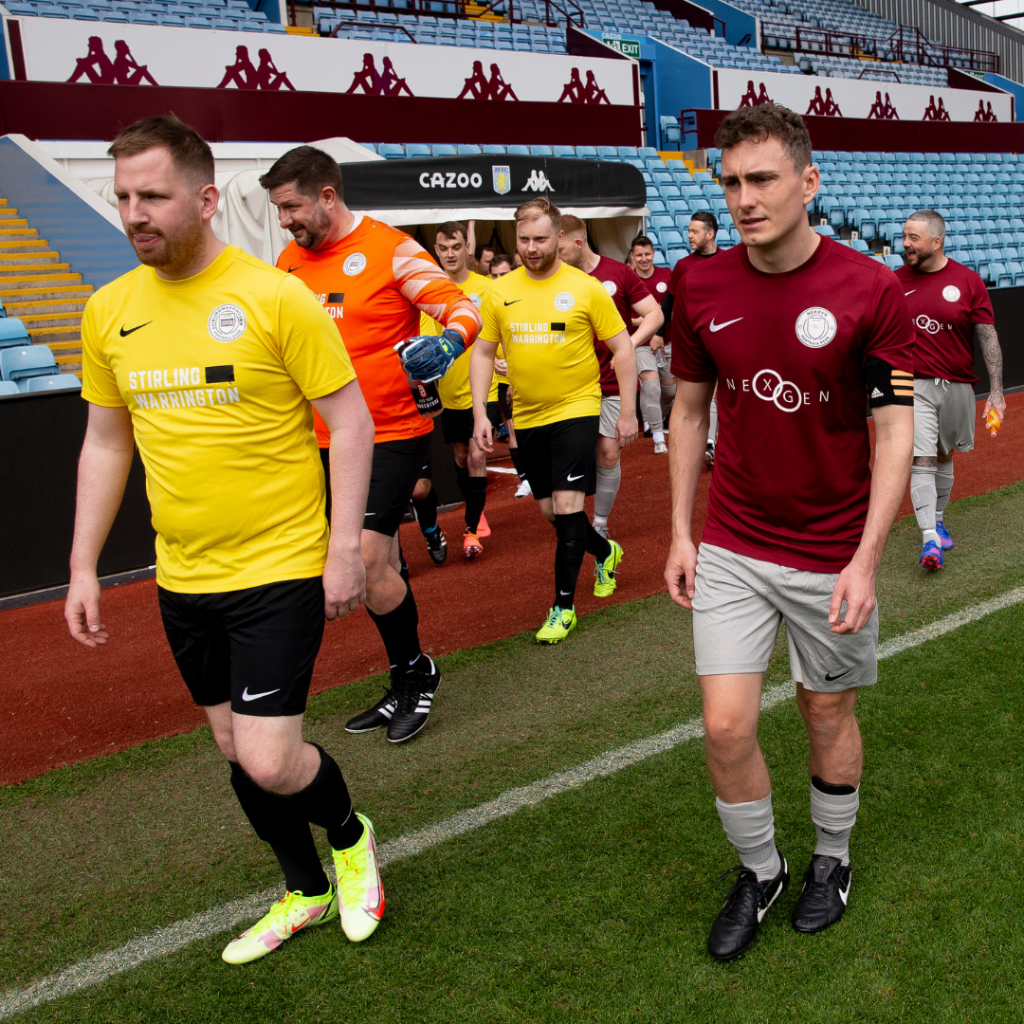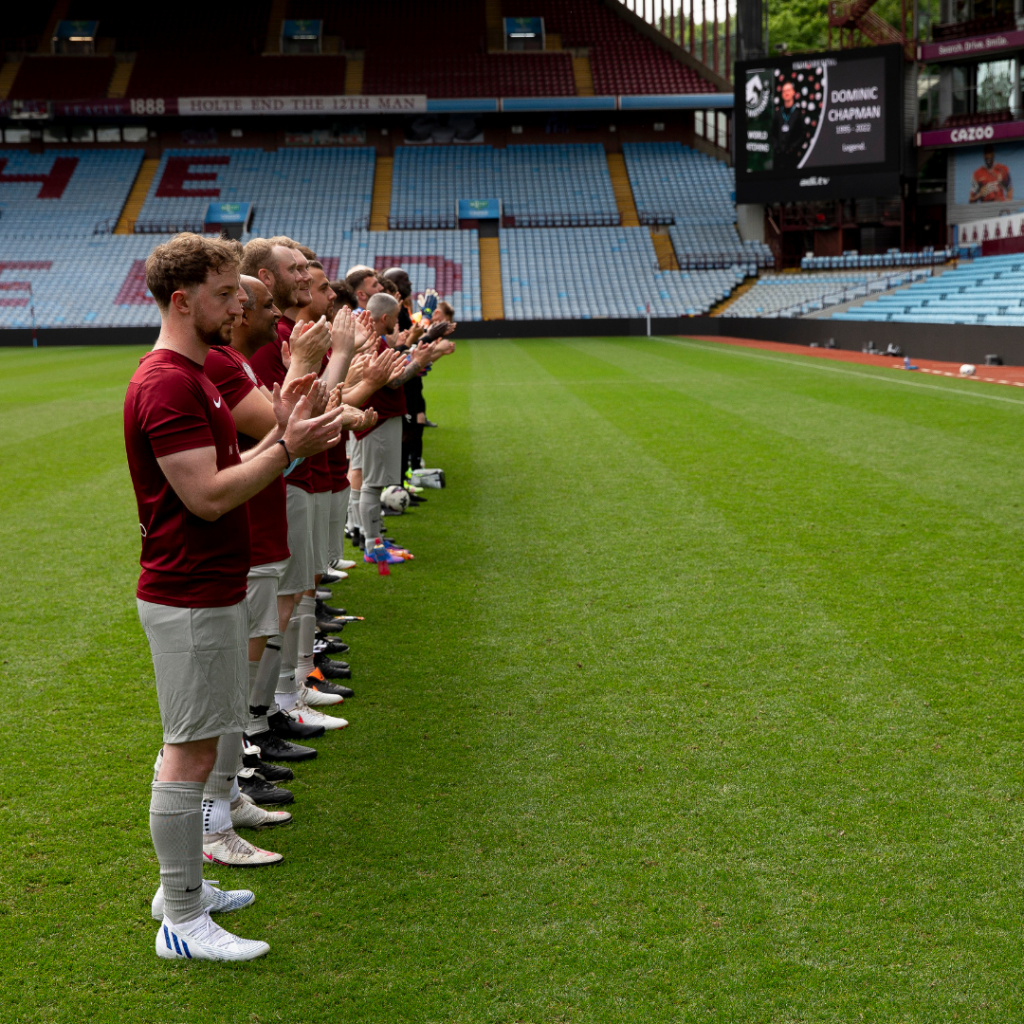 If you want to see the match, watch this video on LinkedIn (whilst you're there, why not follow us to see what we get up to at Stirling Warrington).
What We Raised
From the profits of the game, we were able to raise over £1100 for Bliss.
Who are a charity that provides funding for care services for premature or sick babies. They cover the whole of the UK and the money raised will cover things like:
Procurement of specialist equipment
Training and Development
Support for families
Research into how to improve care and quality of life
After the Match
It was fantastic to be able to come together like this. For many of us, playing football at Villa Park will be a once in a lifetime experience! Based on the feedback that we had from those who attended, we're hoping that we'll be able to do another event like this in the future. If we did, where would you want to play at?